Insight: The time is now to build for the future
Our CE Jo Hendy writes about the critical importance of infrastructure in enabling the transition to a low emissions and climate resilient Aotearoa.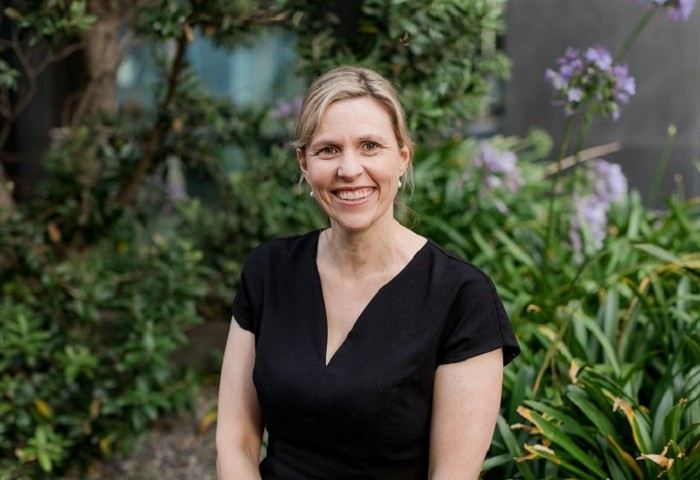 The Infrastructure Commission has just issued its draft strategy for how infrastructure can overcome big challenges and contribute to a thriving Aotearoa over the next 30 years.
The strategy was eagerly awaited by the team at the Climate Change Commission. Infrastructure plays a critical role in enabling and supporting the transition to a thriving, low emissions, and climate resilient future — and Aoteaora must get it right if it is going to meet its climate targets. The strategy is central to this.
Infrastructure can give us more choices — or take choices away
Many of the choices we have today are shaped by infrastructure decisions made generations ago. Electricity, for example: a large proportion of our electricity in Aotearoa is renewable thanks to decisions made early last century. Low-emissions electricity may not have been the rationale at the time, but we benefit from that outcome today. The New Zealand government built its first hydro plant in 1901 (a small 100kW generator at Okere Falls near Rotorua), and our first major hydro power plant opened at Lake Coleridge 13 years later—after a three year-build.
Similarly, the infrastructure being planned and built now will shape the choices available to our children, their children and grandchildren.
It will be next year before the Infrastructure Commission finalises its report and the Government responds. It will also be next year before the Government responds to the Climate Change Commission's advice, through its first Emissions Reduction Plan; releases its National Adaptation Plan to outline its response to climate change risks; and introduces its resource management reforms - all significant for the future of infrastructure in Aotearoa.
But in the meantime, infrastructure design and development continues and it must respond to the challenges of climate change: to enable the low emissions transition and to build a climate-resilient future. We can't wait for government plans, strategies, policies or mandates.
The infrastructure we are planning today may take 10 years or more to consent, build and commission. The infrastructure we build today may still be operating 100 or more years from now. The choices we make right now are choices we are making for the future.
The infrastructure we plan and build today must not lock Aotearoa into a high emissions path or increase exposure to the impacts of climate change. It needs to be compatible with achieving net-zero long-lived greenhouse gas emissions by 2050 and maintaining that over time. It also needs to be resilient to climate change impacts that will happen over its lifetime —more frequent storms, floods, droughts, sea level rise, and changing needs of individuals, our businesses, and our communities.
Taking the example of electricity again, as we increase our reliance on electricity for low emissions energy, we need to make sure the infrastructure is designed to be resilient to the changing climate. Electricity infrastructure will be impacted by warmer temperatures and extreme weather events; transmission and distribution networks will be vulnerable to increased risks of flooding, landslides, and other natural hazards; warmer temperatures will also mean demand for electricity will increase in summer due to increased air conditioning.
The challenge of building for low emissions and climate resilience applies equally across all sectors of our economy — including land-use, urban design, transport, water and waste.
It's not just what we build but whether we build, how we build, where we build, and how long we design it to last. It's also about looking at existing infrastructure and where efficiency gains can be made, or resilience can be strengthened.
The choices we make today matter
Infrastructure is not just provided by central government. Local government, private entities and Māori collectives will also be making important long-term investments that, when added together, will either help us get to a low emissions, climate resilient future or hinder us.
Well-planned infrastructure investments can unlock the emission reductions that Aotearoa needs to meet climate change targets and to build a thriving, climate resilient economy. For example, designing compact communities that people will want to live in, with infrastructure that enables easy access to rapid/ frequent transit, and supports walking and cycling, can lead to significant emissions reductions over time by reducing reliance on private vehicles. And preparing for climate change risks, those communities will also need water supply and storage systems that can withstand more extreme rainfall.
Smart infrastructure investment decisions can also create jobs, enhance access to basic services, education and work, and ensure people are better off over th]e long term.
Poorly planned infrastructure or short-sighted investment can stall progress, lock Aotearoa into high-emitting activities, or create stranded assets and make some people more vulnerable. It can lock us out of international markets, where governments, investors and customers are increasingly looking at the emissions in supply chains. It can equally lock-in a long-term legacy of inflexible decisions that make adapting to the impacts of climate change difficult and expensive to address in the future.
We must not wait
There are things that must be in place to support good decisions on infrastructure — not just for the development of new infrastructure, but also for decisions about where to protect, accommodate or re-locate existing infrastructure that is already at risk from climate change impacts.
We need good policy that takes a long-term view to infrastructure efficiency and resilience. We need good tools and guidelines that account for climate change in cost-benefit analysis and business case development (including consistent shadow pricing for long term carbon costs). And we need accessible, robust and up-to-date data and information to inform adaptation strategies.
The Climate Change Commission's work to provide independent, evidence-based advice and monitoring, to help reduce emissions and adapt for the change, will contribute to that. So will the work of the Infrastructure Commission. And much will hinge on the Government's response next year to the recommendations of both commissions – and the policies and plans that follow on from that.
But infrastructure is a long game, and a game where the winners and losers will be determined by decisions we are making right now. The time for waiting on the sidelines is over.
The advice of both the Climate Change Commission and the Infrastructure Commission is now in the public arena and the evidence of the interdependencies between infrastructure and climate is clear. We know what we need to do.
We cannot wait for the perfect plans, policies, tools, or information. The time to start building for a thriving, low emissions and climate resilient future is now.